Latest News and Events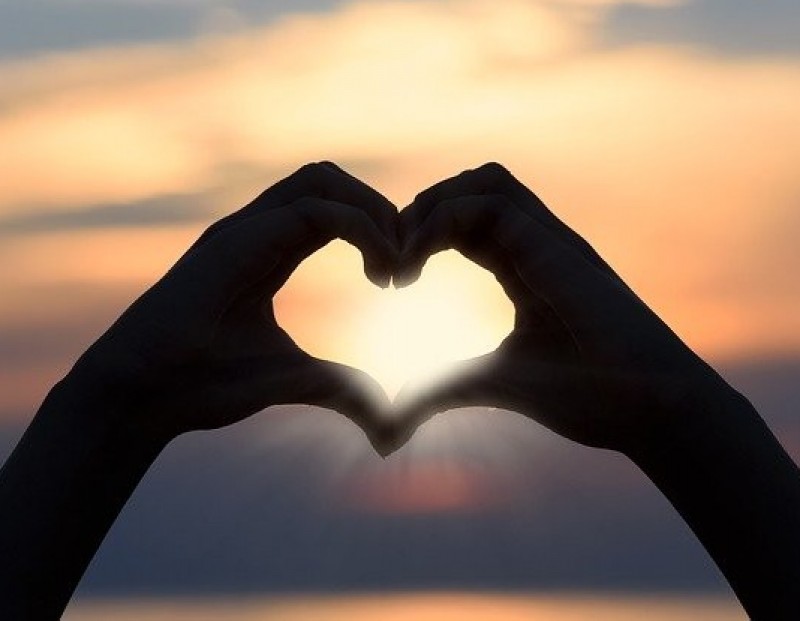 04 Jun 2020
Volunteers' Week: celebrating Sherford's selfless community
The first week of June is Volunteers' Week, an annual celebration of the contribution millions of people make across the UK through volunteering. It is an entirely apt celebration for the residents of Sherford, who formed a volunteer initiative three months ago, and have seen it go from strength to strength ever since.
As the Coronavirus crisis hit, several Sherford residents rallied round to form a volunteer group – long before other local and national support schemes launched. Named the 'Sherford Mutual Aid Group', the aim was to provide neighbourly support for one another, protect those shielding from the virus, and to keep morale up. The group attracted 90 members within a matter of days.
"To say I'm proud to live in such an amazing community is an understatement," says Karen Turvey, a founder of the volunteer group and leader of Sherford Youth Group. "What has been achieved via the Sherford Mutual Aid Group has been a lifeline to many, including myself. From shopping and collecting medication, to cooking meals and ordering grocery deliveries, we have provided help and support to as many people as possible."
The group set up a 'Little Free Pantry', providing donations of groceries for those struggling to get them. The first pantry was created from a small greenhouse; its shelves generously stocked in March and replenished ever since. The Sherford Consortium donated a second pantry within the town, stocked with essentials – and a few treats – for Sherford families. Both bear the sign 'take what you need, leave what you can.'
"I think the community pantries have been particularly helpful," says Tom Brassil, Minister for Sherford Community Church. "The volunteer group has also been providing regular but safe contact with those who are self-isolating, even if it's just a chat on the phone to check they are ok. The Church also gave craft kits to families that were self-isolating, to help lift spirits. It means a lot to people to know there is a support network there for them."
In addition to helping the whole community in a variety of ways, the volunteer group has specifically supported 13 households who are shielding at Sherford. This help also extends into the neighbouring village of Elburton, with four households being supported by the Sherford volunteers. In fact, Sherford Mutual Aid Group has worked hard to partner with local parishes in Brixton and beyond to co-ordinate medication collections and support the wider community.
Among numerous good deeds, one resident batch-cooked hot meals for those shielding at home, as well as sending meals to staff at Derriford Hospital. Fred Meyer started 'Fred's Dinners' to make life easier for those in need. His hot meals have gone down a storm – likewise the epic chocolate ganache cake that he baked to celebrate the NHS! Since the lockdown started, Fred has contributed around 350 meals to help others.
Fred says, "I've always loved feeding people and I love it when people enjoy my food. A dear friend of mine of over 30 years works at Derriford Hospital; he busts a gut to help others and whenever I've cooked for him, I've made extra for him to take home. It occurred to me that I could scale this up and help others too. I've studied at catering college, so it's as easy for me to cook 20 meals as it is one! I just want to do my bit and help those who need it. I'm shielding myself, so this keeps me focused and happy."
"Even in testing times, Sherford's community spirit has never been stronger," says Emma Colin from the Sherford Consortium. "We were happy to fund Fred's next grocery shop and donate a food pantry to support the community and those going the extra mile to help their neighbours. Volunteers' Week is a fantastic opportunity to shine a spotlight on the incredible efforts of Sherford's volunteers, who help to make this such a special place to live."
Judy Roughton is one resident who has received a helping hand from the volunteers. She comments, "It's not easy to accept help when you have been fiercely independent all your life. I am forever grateful for my neighbours who have shopped for me and posted my mail. I remember that they want to help. This is the way friendships evolve. It also makes my family who live miles away and my friends relieved when I say that I am being looked after by the lovely people in the community I have moved to."
These sentiments are echoed by another resident, Angie, who adds, "Sherford Mutual Aid Group has been a lifeline for me whilst in isolation, without the group to support me I wouldn't have been able to have fresh food or prescriptions collected. Also just knowing that people are there to support me has had a good impact on my mental health."
Elburton Methodist Church also gives thanks to Sherford's selfless volunteers, with Denise Avent adding, "We are so grateful to the Sherford Mutual Aid Group for providing meals and shopping for some of the vulnerable people in Elburton. When I set up a WhatsApp group for the Church early into the lockdown, the Sherford volunteers asked to join and offered support from the outset."
Without doubt, the Sherford Mutual Aid Group lit a spark within the community, with acts of kindness spreading like wildfire. These have included an anonymous door-to-door delivery of bags of chocolates through families' letterboxes, a resident who baked 'pup-cakes' for Sherford's dogs, packs of sunflower seeds left out for children to plant, and a donation of windchimes to provide cheer to families in their gardens – plus many more heart-warming examples.
Sherford is already known by those who live there as a place with an exceptional community spirit. The current situation may have brought volunteering to the fore, but many residents have been keen volunteers long before lockdown. It is now hoped that the Sherford Mutual Aid Group's success will encourage more local volunteering, greater community collaboration, and forge new friendships far into the future.
As Sherford Mutual Aid Group volunteer, Nick Morgan, sums up: "Our community has been fantastic through the pandemic. I'm humbled by how we've pulled together, helped each other, and done everything we can to stay safe and look after our neighbours. We are much stronger as a community now than we ever were before. Through volunteering, our bonds have been strengthened and new friendships have been made along the way. It's brought us even closer together – this is a community that feels like family."