Latest News and Events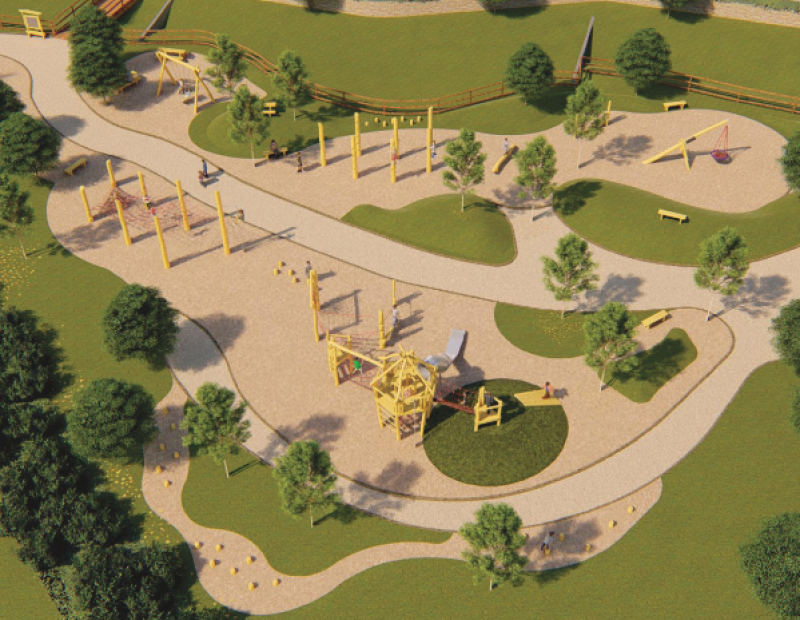 10 Feb 2020
Update on playground timings
They say good things come to those who wait, and unfortunately there will be a slight delay to Sherford's first playground – but we assure you it will be worth the wait.

We have received an update from the firm installing the play equipment that whilst some of the equipment is manufactured, the remainder will take a few more weeks. The new equipment is being made to order especially for Sherford, so significant thought and craftsmanship is going into its production.

Once installed, the area will be inspected by RoSPA before opening to the public. Some landscaping will take place after that, planting trees and shrubs at times best suited to help them flourish. It means that the playground will move into the Spring before it opens.

We now expect the playground to be ready to welcome Sherford families in April (weather permitting). While we understand this will disappoint children hoping to use it sooner, we are making plans to celebrate its arrival and promise there will be much to look forward to. By the time the warmer weather arrives, this facility will be ready for all sorts of adventures.

We are also pleased to announce a couple of additional pieces of equipment and adaptations to the design. The playground will have some wheelchair accessible elements, including a piece of auditory equipment (a large wooden Xylophone) and improved access to the jungle swing. We are delighted that Sherford's first playground will be an inclusive space that all resident families can enjoy.

To recap, this exciting space will have everything from climbing nets and structures, to rotating balance beams and a fireman pole. One key element will be a large piece of 'multi use' equipment, which will feature gangways, a slide, nets, climbing walls and balance beams. Classic playground staples like swings and slides will sit alongside a climbing whirl and stepping posts.

Even with this slight and unavoidable change to the timings, this playground will be delivered far sooner than ever planned. The type of playground being delivered will be a Neighbourhood Equipped Area for Play (a NEAP), was not due to arrive at Sherford for at least another five years, so this has been brought forward significantly to provide a great quality play area, much sooner. We look forward to this community space opening – and will let you know of any further updates.