Latest News and Events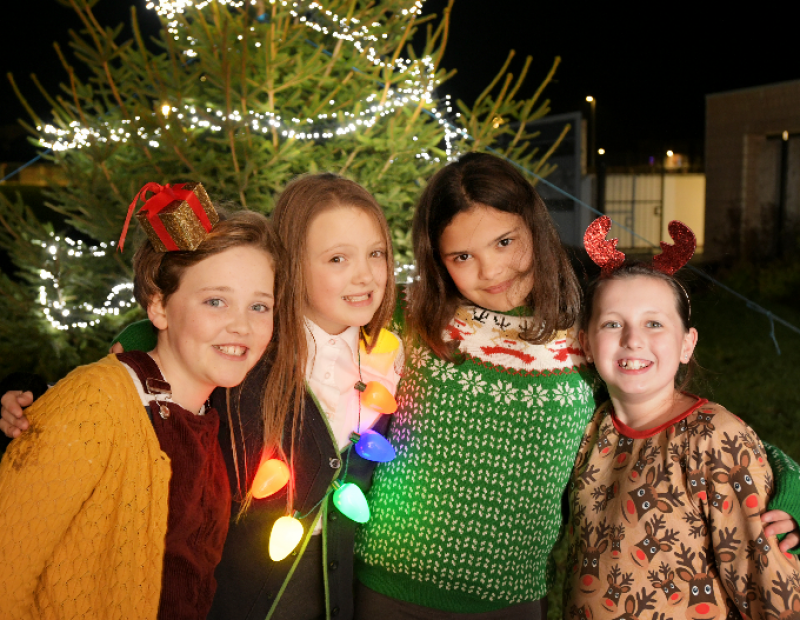 16 Dec 2019
TIS THE SEASON! Sherford residents & pupils kick off the festive season with carols under the community's Christmas Tree
Helping to get everyone into the Christmas spirit, Sherford residents and the local community were treated to a seasonal sing-along from the Sherford Vale School choir under the town's mammoth 15ft Christmas tree to mark the start of the festive season. Wearing Christmas jumpers, the community carols were led by pupils from Sherford Vale, who encouraged everyone to join in and spread festive cheer.
The school's new Headteacher, Carla Bennett, along with Sherford Vale pupils, also helped to light up the town, by leading the revelries under the Christmas tree. Earlier in the week, Sherford Vale also welcomed visitors to its Christmas school fayre. The second annual fayre since the school's opening in 2018, children had an exclusive audience with Santa Claus at the fayre's Christmas Grotto.
The Sherford Consortium - the partnership of developers responsible for the town, Bovis Homes, Linden Homes and Taylor Wimpey - donated the Christmas tree to the new community, while also giving Santa a helping-hand by gifting selection boxes for children. Also helping to spread the Christmas spirit within neighbouring local communities, the Sherford Consortium recently sponsored the Light Up Plympton event.
Pete Castley, Area Sales Director, Sherford Consortium, said: "It was fantastic to see so many residents and members of the local community help spread the festive cheer by joining in the Christmas sing-along. The Sherford Vale pupils put on a brilliant performance, and it was the perfect opportunity to bring the community together to mark the start of the festive season.
"Christmas is the ideal time to reflect and celebrate everything that has been achieved this year, and at Sherford that includes welcoming many new residents to the new community. With many more milestones expected in the near future, from the opening of Main Street, to the creation of the town's first playground, we look forward to more reasons to celebrate in 2020; which is already shaping up to be one of the most exciting years yet."
Carla Bennett, Headteacher, Sherford Vale said: "Our pupils put on a fantastic performance and as a new member of the Sherford Vale team, the event was the perfect opportunity for me to meet and celebrate Christmas with Sherford residents and the local community. Despite only opening last year, Sherford Vale is going from strength to strength – and is a central part of the thriving Sherford community."
For more information about Sherford visit: http://sherford.org/
For more information about Sherford Vale visit: https://www.sherfordvaleschool.co.uk/