Latest News and Events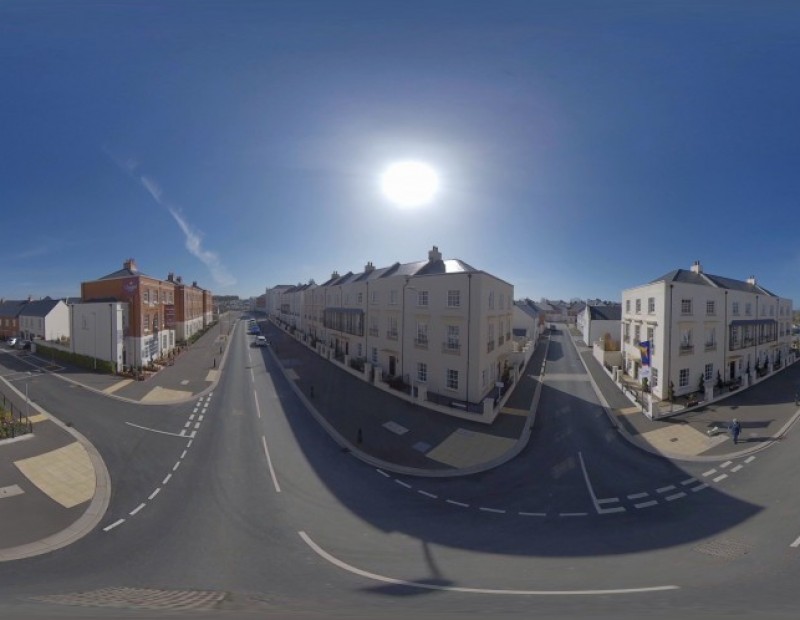 12 Jun 2019
Take a tour of Sherford in new 360 video
Watch and explore the streets of Sherford in our new, interactive 360 aerial video. Navigate through the community's newest streets and roads, while also taking in the impressive views of Sherford from the skies in our latest drone footage. Viewers can also click and move the camera around to discover more about the monumental milestones being achieved in the development of the town, as well as exploring key locations around the community – including the Country Park, first primary school and new Sherford link Rd.
Filmed using multiple cameras, which included aerial drones, the new video showcases the true scale of Sherford, as well providing viewers with more information about what is expected in the coming years as the development continues to progress – including where the first secondary school, sports pitches and leisure centre are set to be located. With over 150 residents now living at the town, 2019 has already been a monumental year in Sherford's construction, with many milestones to celebrate. With many more expected in the coming years, the vision of Sherford is quickly becoming a reality, with more people than ever choosing to make the town their home.
Watch our new 360 video now!