Latest News and Events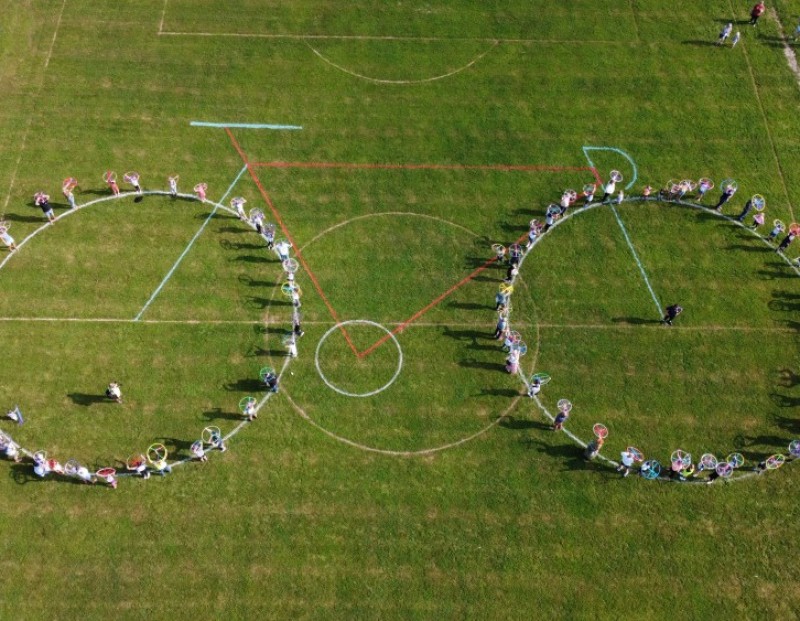 06 Sep 2021
Spectacular land art created at Sherford to celebrate the Tour of Britain
The lead-up to the Tour of Britain at Sherford saw the community, which is already home to over 1,000 residents, come together over the weekend to create a huge piece of land art to celebrate the world famous cycle race.

Built by Sherford families to be visible from the sky, the land art took the form of a giant 50m x 30m race bike, using recycled bike wheels and reusable materials in line with the community's sustainability principles. Residents lined the 'wheels' of the impressive 2D structure, walking around the perimeter to create the illusion of a giant moving bike.

During this weekend of celebration and creativity, a family fun day saw hundreds of Sherford families celebrate together, with activities including children's cycle races, and plentiful cream teas served in the sunshine.