Latest News and Events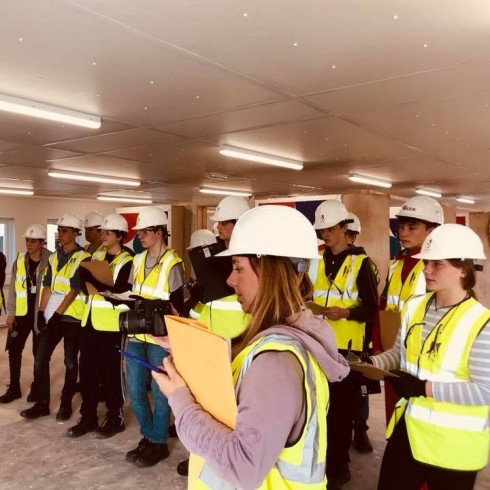 24 Jul 2018
Sherford welcomes students from award winning construction school
The Sherford skills training scheme team were excited to welcome pupils from award winning school; Atrium Studio, with the objective of teaching them how health and safety is applied to the site and team at the development.
Aged between 14 and 15, the group of students were given a guided tour of the unique Training Centre, followed by a variety of presentations from the site team, who provided support, shared specialist advice and guidance in relation to health and safety on site.
The students learnt a variety of key health and safety pointers, including how to carry out a risk assessment, how to safeguard workers in terms of health and safety, as well as a brief summary of the health and safety work act. This was a great opportunity for the skills training scheme team to share their knowledge of the construction industry and to communicate to the young pupils how important health and safety is on site.
A brand new Studio School for students in years 9-13, Atrium Studio specialises in the Built Environment and is the first of its kind in the South West. Opened in 2015, this unique studio provides a stand-out education for students aspiring to professional careers in areas including Architecture, Interior Design, Ecology, Structural Engineering, Surveying and Planning.
To find out more at Atrium School, click here.