Latest News and Events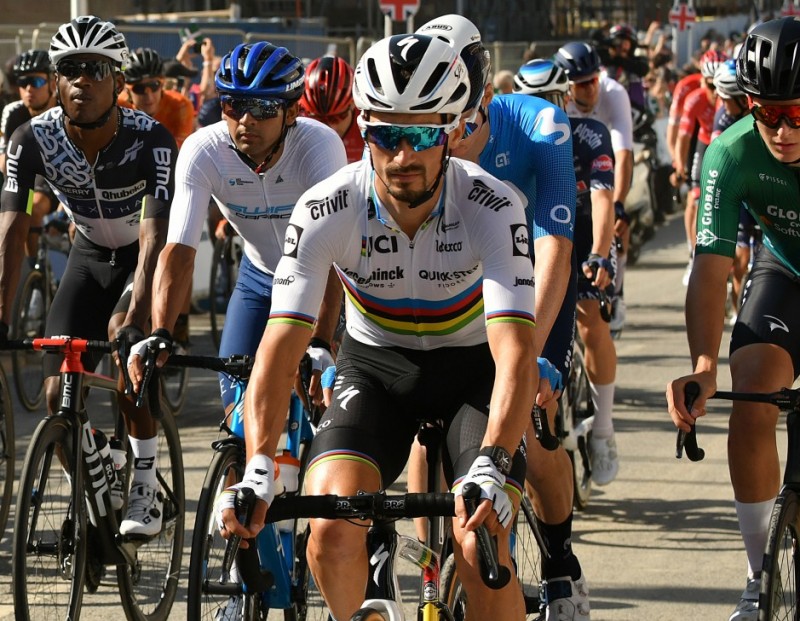 06 Sep 2021
Sherford takes centre stage as Tour of Britain sets off across Devon
The new community of Sherford took centre stage this morning as it hosted the start of Stage Two of the legendary Tour of Britain cycle race. Thousands of visitors joined Sherford residents to watch the world-famous race set off from Sherford's main street, enjoy a bustling event village, cheer on a community parade, and soak up the atmosphere.
The growing town of will eventually be home to 12,000 people, but already has an exceptionally strong sense of community spirit. This was particularly evident in a Community Lead-out Parade, where Sherford Vale primary school pupils rode out from the start line to launch the Devon leg of the race. They were accompanied by Bikeability instructors, local key workers, and a local women's cycle group.

The Lead-out Parade featured a number of children wearing distinctive custom-made cycling jerseys. These were designed by a Sherford Vale pupil during a competition run over the summer. Freddie Beckhurst, age 5, created the winning design. The colours are a nod to the red, white and blue of the Tour of Britain emblem, mixed with green to symbolise Sherford's Country Park, which Freddie and his family love having on their doorstep.

From BMX stunt demos and an array of stalls to visit, to commemorative Devon flags and selfie frames for photo mementos of the day; Sherford came to life with thousands of visitors flocking to the town to see off the race in style. Lining the streets, spectators saw the riders depart on 185km route, heading through the South Hams and across Dartmoor, before finishing in Exeter.

Jenna Waters, Vistry Partnerships, part of the Sherford Consortium said, "Hosting the Tour of Britain is an honour and we are delighted to support this incredible event. The vision for Sherford has always been to create a vibrant new community that people love being part of, and we think that is especially the case today. We appreciate the opportunity to welcome so many visitors to Sherford, so they can see and experience what an incredible place it is."

Ian Pugsley, Taylor Wimpey, part of the Sherford Consortium said, "This ever-growing town already has a strong community spirit, which was clear to see in this weekend's family activities, during the Lead-out Parade, and the welcome given to riders and spectators today. We are thrilled to have helped everyone enjoy the occasion; this is truly an event that the Sherford community will remember and treasure."