Latest News and Events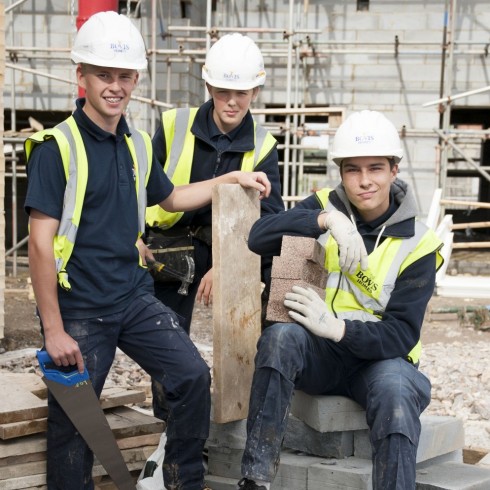 06 May 2016
Sherford Skills Training Scheme enters first phase with launch of new online portal
The Sherford Consortium, the network of homebuilders - Bovis Homes, Linden Homes and Taylor Wimpey - invites those interested in a career in the construction industry to register their interest in its Skills Training Scheme, via its new online portal.
Lead delivery partner of the scheme is City College Plymouth, which is joining forces with South Devon College, to help the Sherford Consortium give the local construction industry a much-needed boost. The first online phase of the Skills Training Scheme allows people to register their interest online, in order to receive appropriate support from the colleges, as well as being informed of relevant vacancies when available.
Giving local people a significant role in building the region's biggest community development, the scheme will provide practical experience and qualifications in various areas of construction, including groundworks, roofing, carpentry, landscaping, plastering, plumbing and bricklaying. Participants will also gain valuable skills in project management, health and safety, large scale development processes and onsite communication.
Those encouraged to sign up include young people, apprentices, the unemployed and those looking to upskill. For people interested in becoming part of one of the region's most ground-breaking developments and lasting legacies, they are invited to register their interest via the Sherford website.