Latest News and Events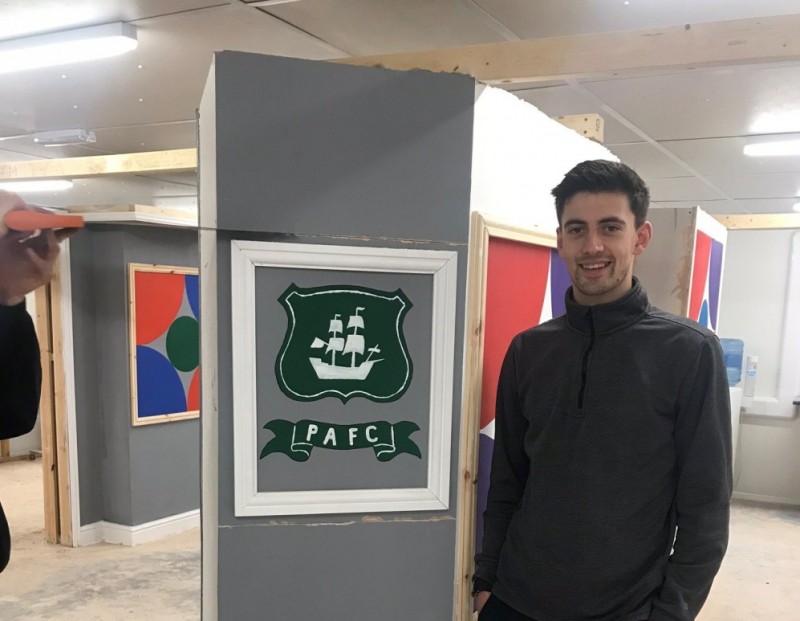 28 Jan 2020
Sherford Skills Training: Ben
Falling out of love with his job as a local community sports coach, Ben was looking to take on a new professional challenge in the construction industry. Wanting to learn more about the industry, as well as to help him achieve his long-term dream of becoming a property developer, Ben was introduced to the Sherford Skills Training Centre.
With no previous knowledge or experience in construction, Ben was eager to dive in and find out more about the industry, quitting his job to take part in the Centre's Construction Skills Course. A four-week course designed to give participants experience across all major construction trades, including plastering, painting and bricklaying, Ben had the opportunity to test his practical skills under the supervision and guidance of the Centre's staff.
Ben said: "It was a fantastic opportunity to get on with it and learn by trial and error. I wasn't afraid of making a mistake, as there was always someone on hand to offer support and show me the right way of doing things."
During the final week of the course, Sherford contractors visited the centre to meet the course participants, and Ben soon caught the attention of Infinite Tiling, securing a role as a multi-trade apprenticeship with the company.
Successfully completing the course, and shortly finishing his apprenticeship, Ben will soon be taking on a full-time contract with Infinite Tiling. Ben also recently visited the centre to complete a mastic sealant refresher course.
From a construction novice, to full-time tiling professional Ben said: "The Sherford Skills Training Centre was a fantastic place to learn, with everything available in one place. Having the opportunity to meet those working at the site, as well seeing the 'real-world' of construction was brilliant, and it gave me everything I needed to start my journey in construction.