Latest News and Events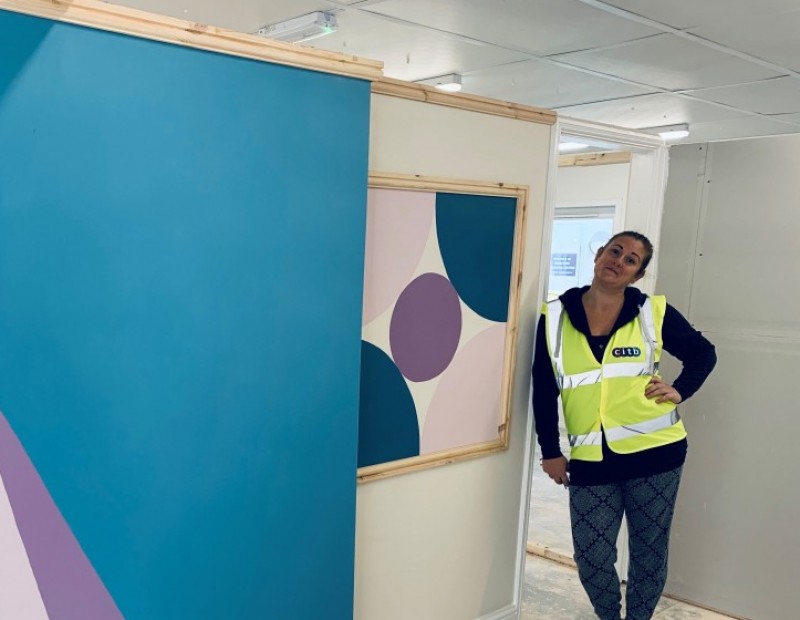 28 Jan 2020
Sherford Skills Training: Anna
Previously a nursery supervisor when she realised the potential of working in the construction industry, Anna was looking to dramatically change her choice of career. Keen to take the first step, Anna enrolled on the Construction Skills course at the Sherford Skills Training Centre.
Providing training across all major construction trades, as well as teaching basic construction techniques and skills, participants have the chance to achieve nationally recognised trade credits. For those who enjoy all aspects of construction, the course also helps participants to choose which area of construction they would like to pursue; whether is painting and decorating, bricklaying or carpentry.
During the course, Anna demonstrated excellent practical skills, producing industry quality work, while consistently going above and beyond the tasks set. Successfully completing the course with a 100% attendance record, Anna also attained 100% in the CSCS operatives test.
The Skills Training Centre provided Anna with the opportunity to meet with various industry professionals, and she has since gone on to successfully secure a carpentry apprenticeship with a national homebuilder. Demonstrating that if you have the commitment and attitude needed to pursue an exciting new career, Anna is just one example of how the Skills Training Centre is helping to change lives.