Latest News and Events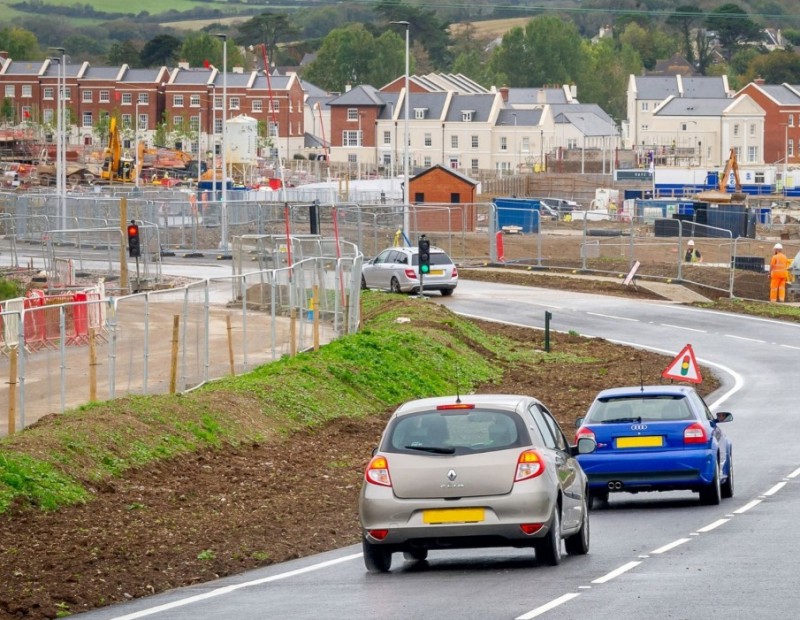 10 Feb 2021
Sherford Road: end of an era, beginning of a new chapter
Part of Sherford Road is to permanently close from Monday 15th February 2021, as part of long-standing transport plans for the area. Now that the new arterial road, Main Street, is open and in use, this offers a far easier and quicker journey through to the A38.
As has always been the plan and widely communicated, Sherford Road – at the point it leaves Elburton and moves into Sherford – will become a street within a residential area and fully integrated into the new town. Formerly used at a route to Deep Lane and local thoroughfare, the delivery of Main Street provides better options for local travel and takes the pressure off existing rural roads.
The section of road, which previously connected Orion Drive with Red Lion Hill, now has 'road closed' signs in place and will no longer be accessible to vehicles. In due course, new routes will be constructed that link Sherford with Red Lion Hill, but in a new junction location.
Those travelling to the A38 from Sherford can use the new route from Hercules Road, onto Main Street, to Deep Lane. Those travelling from Elburton and Plymstock will be able to access the same route via Stanborough Cross and Haye Road. Those travelling from Brixton will have the option of using the new route, or travel via Red Lion Hill.