Latest News and Events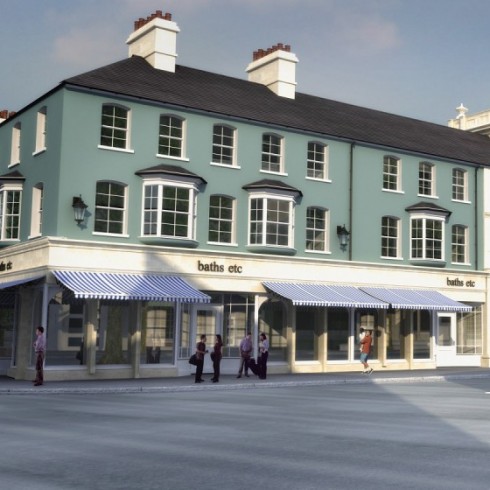 22 Mar 2016
Sherford invests heavily in local businesses
Sherford continues to strengthen regional trade links and harness the best in local expertise by appointing numerous South West businesses to support the monumental town build.
It is expected that £1bn will be invested in the construction of Sherford and a further £2bn injected into the local area, including through commercial relationships and employment opportunities. This investment includes actively opting for local suppliers, consultants and contractors, from landscape firms and building contractors, to marketing agencies and education providers.
Clare Brimble, Sales and Marketing Director, Sherford Consortium said: "With the new town set to be one of the most thriving in the region, we think it's essential to invest locally. Providing our backing to local firms as well as providing long term employment opportunities can only help strengthen the regional economy that Sherford will be part of. The relationship works both ways; our suppliers know their community inside out and the knowledge, experience and passion they bring to the project is invaluable."
These businesses include Plymouth-based landscaping firm YGS Landscapes, PR and marketing agency Formedia, Fred Champion Groundworks, Steve Hoskin Construction, architectural firm Stride Treglown, ecological consultants EAD Ecology, Cornwall Lawn Care, and dismantling engineering company, the Wring Group. Commercial relationships have also been forged with Plymouth College of Art and Design, City College Plymouth and South Devon College.
Anna Murray, PR Director at Formedia, said: "Sherford is such a landmark development locally that it is a real privilege to be involved. In handling the PR and web development for the Consortium, we get to help our own local community learn about Sherford and feel involved as it takes shape. We have brought our years of national experience to the table alongside our local knowledge to make the most of this opportunity."
Steve Warren-Brown, MD of YGS Landscapes Ltd, added: "It is incredible to be involved in what is to be a ground-breaking new community. Being based locally, means we can carry out the works cost effectively, utilising local labour and resources, all of which help the surrounding area. It also enables us to develop a good understanding of what people will want from a new town that will be as stunning as the local landscape. This project represents a once in a lifetime opportunity to not only provide our services on a large scale, but also to be part of the legacy, which is Sherford."
Cllr Michael Hicks, South Hams District Councillor's Executive Portfolio Holder for Strategy and Commissioning said: "I am pleased to see that the consortium has embraced the idea of procuring locally. This was something that we asked them to do as part of the planning agreements for Sherford. It was really important to us, as Councillors, that the local economy should benefit from such a large development and we are delighted to see it happening."
Clare Brimble, Sales and Marketing Director, Sherford Consortium, concludes: "While work is already gathering pace, it will be years until Sherford is finished, so there will be plenty more opportunities for local businesses. Additionally, with 83,000 square metres of schools, shops, community spaces, leisure facilities, parks and places of worship, the employment opportunities are vast and Sherford will become a thriving workplace for many in the years to come."