Latest News and Events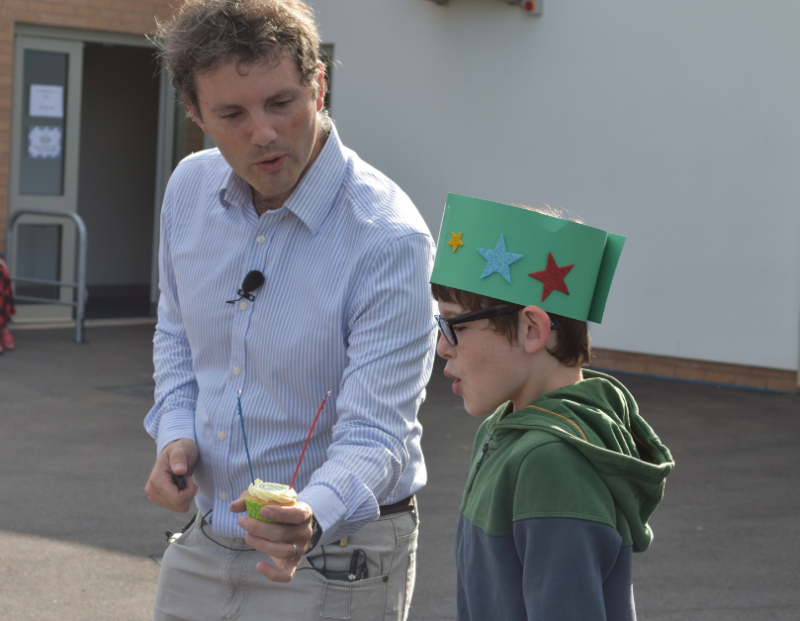 01 Oct 2020
Sherford Community Church celebrates second birthday
On Sunday 13th September, Sherford Community Church celebrated their second birthday; the second anniversary of starting up a weekly Sunday congregation in Sherford Vale School. In the middle of a challenging year, the celebration was a much-needed focus for the Sherford community.
Since the earliest days of the Sherford community, the church has been integral to helping the people meet new friends, celebrate and mark special occasions together. Alongside that, they have offered an avenue for residents wanting pastoral care or an avenue to explore questions of faith.
The celebration service was held in the grounds of Sherford Vale School and attracted both stalwart church members and new attendees, many of whom had found hope and solace in the church's weekly livestreams on Facebook during the lockdown. While those livestreams will continue, the church will also be back to gathering in person every Sunday from October onwards.
Desite no singing allowed, it was nevertheless a joyous occasion, perhaps best encapsulated by the Bishop of Plymouth, the Right Reverend Nick McKinnel, leading the church in prayer while wearing a gold cardboard crown! In true birthday spirit, the church also gave out party bags including birthday cupcakes baked at Sherford's own Devon Cake House.
Tom Brassil, the Church of England Minister for Sherford, said, "With COVID restrictions curbing so much of what we would normally do to stay socially connected and spiritually hopeful, the church plays a crucial role at the heart of the growing Sherford community. We look forward to other opportunities this term to put a bit of joy back in peoples' hearts and a smile back on their faces."
The church is currently planning COVID-secure events and services to mark Remembrance Day and Christmas. You can keep in touch with them through their website, www.sherfordchurch.net, or by visiting their Facebook page.