Latest News and Events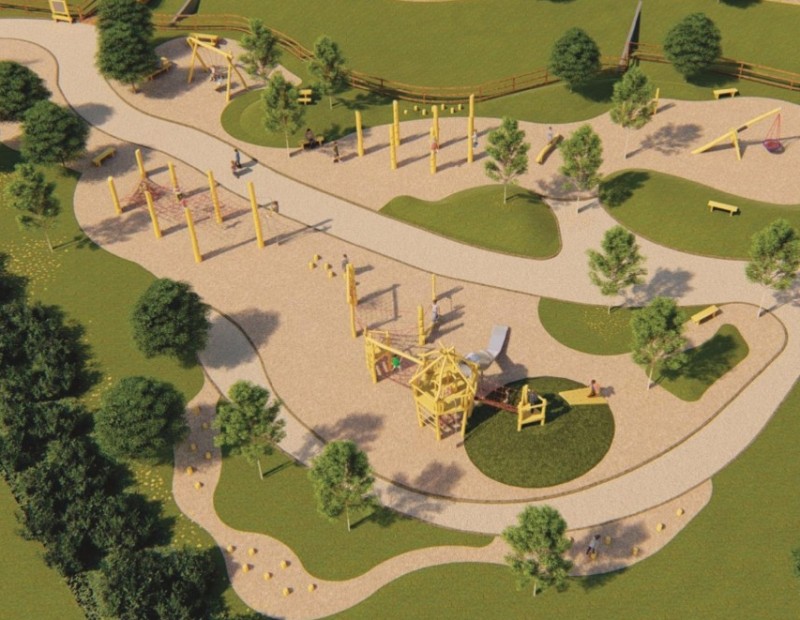 26 Feb 2021
Not long to wait to play and skate
Final preparations are underway to open Sherford's first playground, and reopen the skatepark and multi-use games area (MUGA). The intention is for the Sherford Consortium to open these amazing new facilities in early April, dependent on the weather and how the Covid roadmap unfolds.
Completing the path surfacing and installing seating, picnic tables and cycle racks, forms much of the final stage of work. A period of dry weather is essential to lay the tarmac pathways and enable the team to finish the area as planned.
The area will have a safety inspection by RoSPA, followed by some final finishing touches to the landscaping, to seed over any areas that require it after the recent wet weather. When the gates are ready to open, we will make the announcement!
A huge amount of hard work has gone into delivering this amazing new set of facilities. This will be the first time families can use the new playground, and many of you will have seen it taking shape over the last few months! The type of playground being delivered - a Neighbourhood Equipped Area for Play (a NEAP) – was not due to arrive at Sherford for several more years, so bringing his forward in the plans is an exciting development.
It will include everything from climbing nets and structures, to rotating balance beams and a fireman pole. One key element will be a large piece of 'multi use' equipment with gangways, a slide, nets, climbing walls and balance beams. Classic playground staples like swings and slides will sit alongside a climbing whirl and stepping posts. It will also will have wheelchair accessible elements such as a piece of auditory equipment and access to the jungle swing.
Some residents will have enjoyed using the skatepark and MUGA briefly over the festive period. When this closed due to Covid restrictions in January, it allowed the area to be improved and permanent surfaces to be laid, which will transform the whole area. There may still be a small tasks left to complete, like court/pitch marking to be finished on the MUGA, but this will be done as soon and quickly as possible.