Latest News and Events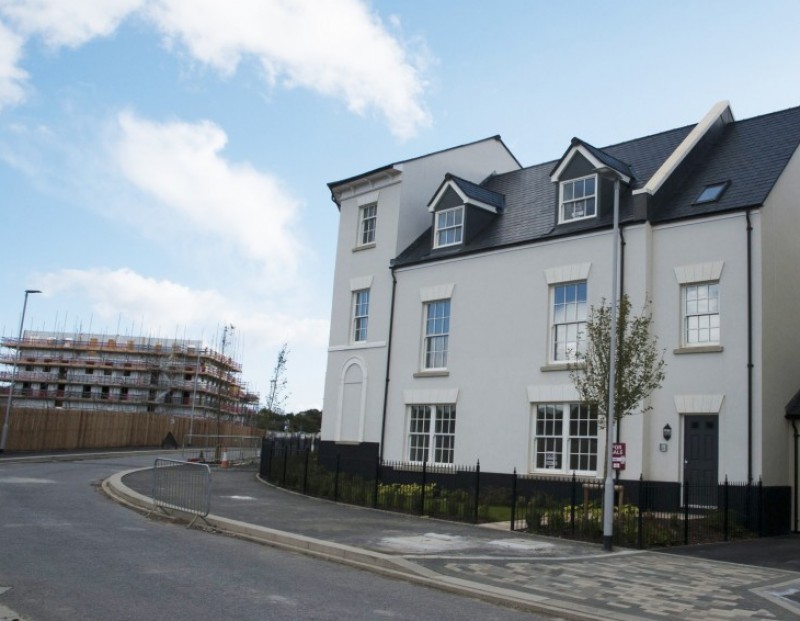 12 Jul 2019
New Sherford traffic arrangements
A new arrangement for traffic will start on Monday 22nd July, running for the rest of the year, as work continues to develop Sherford. There will be a new one-way system in operation, in order to better control the flow of traffic and ensure safe passage for residents and site workers near and through live construction areas.
The new one-way system runs in a loop around the south of the first phase of Sherford. It will run along part of Gemini Road, proceeding up Lyra Vale, around Perseus Crescent, along Orion Drive, and down the entirety of Andromeda Grove until it reconnects with Gemini Road. Please see the route in more detail on the map enclosed.
The safety of those living and working at Sherford is, as ever, of paramount importance and a Traffic Marshall will be in place from 7am to 6pm to assist traffic and help residents adapt to the one-way system. Several members of the site team will be dedicated to controlling deliveries, ensuring they reach construction areas safely and with minimal disruption to residents. This team will be in operation from 8am-6pm on weekdays and 8am-1pm on Saturdays.
The Traffic Marshall and site team will manage the flow of traffic and ensure that residents take priority when traveling through the area. Pedestrian routes will be clearly marked, with dedicated walking routes specific crossing points. Residents will be able to access their homes as usual and continue using their allocated parking spaces, but on-street parking will be prohibited.
The temporary one-way system means that Sherford residents will not be able to exit the town by vehicle onto Sherford Road but can enter this way. To reassure those living locally, it will not prevent anyone travelling from Elburton to continue along Sherford Road towards the Deep Lane junction.
The Sherford Consortium appreciates residents' patience and cooperation with this new traffic arrangement, which will enable the smooth and safe flow of traffic as Sherford's construction continues.
Should you have any concerns, please contact info@sherford.org and urgent traffic issues can be reported to the Traffic Marshall team on . 07876780466. Any updates on this traffic arrangement, or other site and traffic matters, will be posted on the news page, Sherford's social media channels, and within the bimonthly email newsletter.