Latest News and Events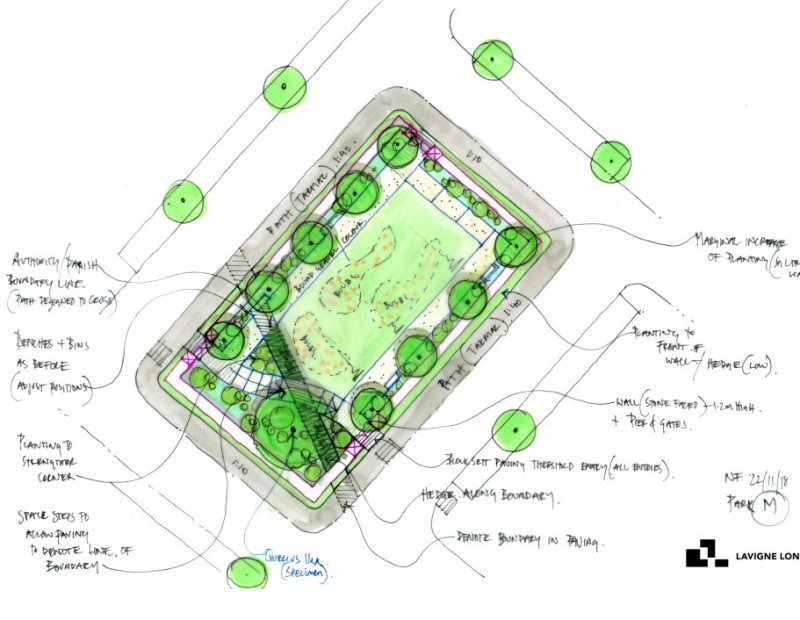 06 Nov 2020
New park is a tale of two halves
Work is soon to be completed on a special park in the midst of the new community of Sherford, loaded with symbolism and fascinating new features. Known as 'Old Boundary Park', it marks the exact point where the boundaries of Plymouth and the South Hams meet, uniting the two in an exciting new community space set to open in a few weeks.

Historically a hedgerow would have indicated where Plymouth ended, and the South Hams began. To signify the dividing line, the park will include a contemporary twist on what once stood there. The Sherford Consortium is creating a new stone-faced hedge bank to represent the historic district boundary and the steps that once crossed over it. This will be crafted using dry-laid local stone, with wildflowers planted on top to attract pollinators.

The 800m-square new park, situated in the midst of Sherford's residential streets, will be packed with interesting, accessible and family-friendly features to explore and enjoy. Blending formal and informal, elegant landscaping will be mixed with the type of natural planting that would have been found when the site was a field boundary. There are benches to sit and relax, with space for wheelchair users, and a lawn to spread out on.

A large new evergreen Oak tree is also planned for the park, which the expert team of landscape architects - Lavigne Lonsdale - hope will grow into a main feature of Old Boundary Park and become a treasured part of Sherford. It is a nod to the mature Oak tree that once stood on the same spot on the boundary line.

Sherford is already known for its abundant green space and commitment to increasing biodiversity, and this new public space will continue to reflect these green goals. The park will boast native, shade tolerant and pollinator-friendly plants at low level, including ferns and grasses. The outer edges will be planted with Rosemary, in a treat for the senses. And the trees within the park will reflect those found locally.

Bradley Davison, Managing Director of Vistry Partnerships South West, part of the Sherford Consortium, said: "We wanted the route through the park to step across this boundary and join the two together within Sherford; it's a symbolic gesture that reflects how this community spans traditional districts and unites them in one unique space. We hope this new and accessible park will bring joy to those living in or visiting Sherford. There is plenty of space to relax, connect with nature and meet neighbours in a safe outdoors environment."
Councillor John Hart, Leader of Devon County Council, said: "Sherford is a vital project to house people from different areas of Devon by several different authorities, so it's therefore appropriate that this green space sits on the intersection of these areas. It will be a valued open space bringing people together, a place for residents to relax and enjoy."

South Hams District Council's Leader, Cllr Judy Pearce, said: "Old Boundary Park is a wonderful and fitting way to celebrate the historic boundary between the South Hams and Plymouth. The park is a valuable addition to Sherford, where residents and visitors alike, can enjoy beautiful flora, and fauna, which will also offer wonderful biodiversity opportunities."