Latest News and Events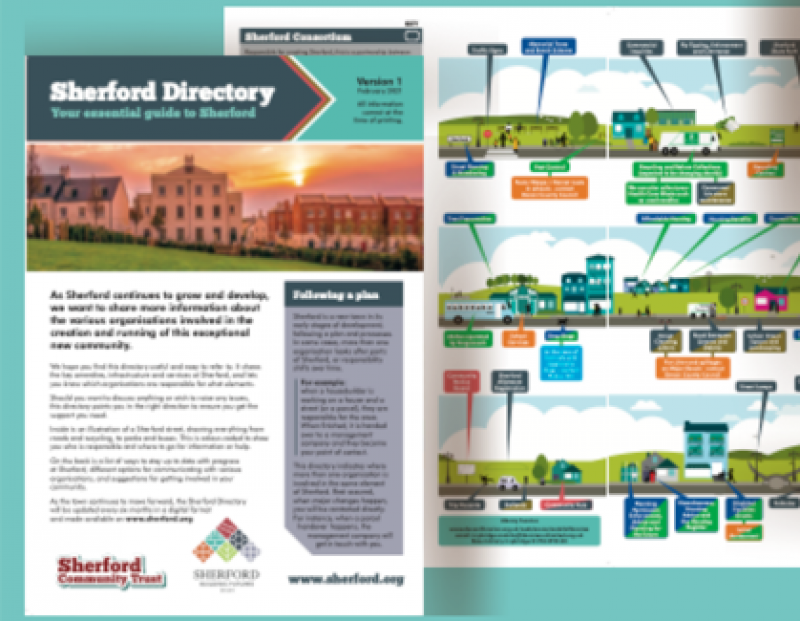 09 Mar 2021
New guide for life at Sherford
The 'Sherford Directory' has arrived! Landing on residents' doorsteps - and copies soon to be available in the sales offices and Community Hub - this is a handy new guide that contains all the information you need about Sherford and the various organisations involved in the creation and running of this exceptional new community.

The Sherford Consortium and Sherford Community Trust have joined forces to make the Sherford Directory, which breaks down a whole host of useful facts and detail into easy-to-understand visuals, lists and contact details.

It shows the key amenities, infrastructure and services at Sherford, and lets you know which organisations are responsible for what elements. If you ever want to discuss anything or raise any issues, this is your go-to-guide to get the support you need.
Take a look at the digital version here.

This is just the start; as the town continues to move forward, the Sherford Directory will be updated every six months so that it stays useful and current. You can make suggestions about future updates to the Sherford Directory by emailing info@sherford.org