Latest News and Events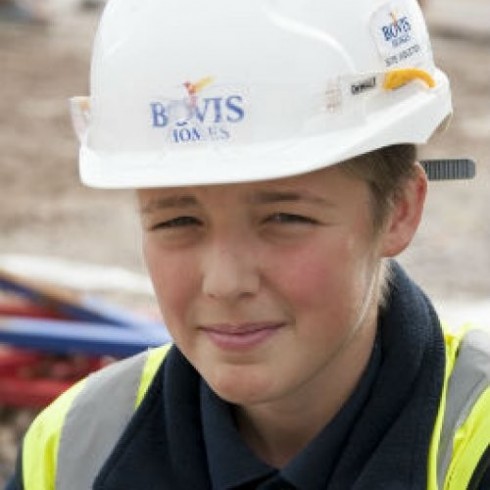 10 Nov 2016
Meet Sherford Skills Training Scheme's first apprentice
Sherford Skills Training carpentry apprentice Lewis Mayes, aged 17, talks about why working at the development has been important in developing his career, as well as how it differs to learning in a classroom.
Why were you attracted to a career in the construction industry?
My Dad also works in the building industry, and I wanted to follow in his footsteps. I have always enjoyed working with my hands and making things, so carpentry seemed liked the obvious choice.

Was information about apprenticeships provided when you were at school?
Yes, it was discussed regularly. We often had group talks about apprenticeships during our tutorial sessions.
How do you feel about being part of the Sherford development?
I first found out about the Sherford Skills Training Scheme on the internet, with a couple of family friends also mentioning it as a possible career choice. It is fantastic to be involved with Sherford, particularly doing something I am passionate about, alongside a team of professionals.
It is going to be a great feeling to watch the development grow and know that I had a hand in creating it. I hope that I can continue to learn new skills and have a successful carpentry career.
How does working on a construction site compare with learning the trade in a class room?
It is completely different! At Sherford we are in the real world, working on homes which people will eventually be living in. At college, we learn skills such as the different types of joinery, but nothing compares to being part of a team and learning from experienced workers who have been in the trade for years – but both are important!