Latest News and Events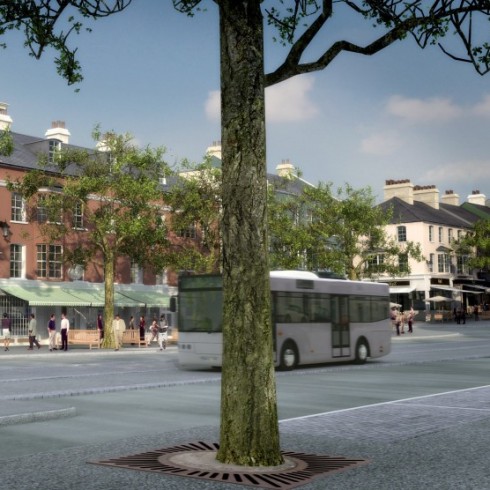 24 Jul 2015
Landmark planning approval for new Devon town
Sherford is a major new town being created in the heart of the South Hams and today we received crucial planning approval from South Hams District Council and Plymouth City Council.

Reserved matters planning consent has been granted, giving the green light to the finer detail of the community, including housing design, landscaping plans, environmental considerations and transport links. It brings the construction of the new town closer than ever before.

Alongside this announcement comes the official launch of our Sherford Consortium, a partnership of three renowned housebuilders responsible for the creation of 5,500 homes and 83,000 square metres of schools, shops, community spaces, leisure facilities, parks and places of worship.

The Sherford Consortium is made up of award-winning firms Bovis Homes, Linden Homes and Taylor Wimpey, who are working together to create our unique, sustainable and historic town. Responsible for the future of Sherford, the consortium will lead the design and build, protect the vision for the community, and ensure that it meets high quality standards.

One of a handful of Government backed major housing developments, Sherford has been in planning for over 20 years but progress is now gathering pace. And given this latest stage of planning consent, construction will soon commence. It is expected that £1bn will be invested in the construction of Sherford, which will have a considerable positive impact on the local economy.

Wayne Bennett, South West Sales and Marketing Director, Bovis Homes said: "This milestone marks a significant moment for Sherford and we are delighted at the support received from both the local community and council. The Sherford Consortium is committed to building a new community, contributing to both the identity and economy of the region."

Nigel Palmer, Managing Director, Linden Homes South West said: "Sherford is not just about building a housing development, it's about creating a new way of life in one of Devon's finest countryside spots. As the gateway to South Hams, the town will include high quality travel links, employment, leisure facilities, open spaces and homes. Alongside the other Consortium members, we look forward to Sherford taking shape and endeavour to create a county town open to everyone."
Clare Brimble, Sales Director, Taylor Wimpey adds: "The Sherford Consortium is working with some of the UK's finest architects, designers and craftsmen, as well as local residents and experts, to ensure that the vision of a sustainable and vibrant Devon community is brought to life. We are extremely proud to be a part of such a prestigious development and making history in Devon."

The brand new community supports the Government's desire for increased levels of house building across the country. The Homes and Communities Agency (HCA), the Government's national housing and regeneration agency, has so far invested over £32 million in Sherford.

Ian Knight, Head of Area for the HCA, said: "There is a real need for housing across Devon. By setting up a consortium like this, and working with the HCA, three of the country's largest house builders are showing a clear commitment to speeding up development and building much-needed homes for local people.