Latest News and Events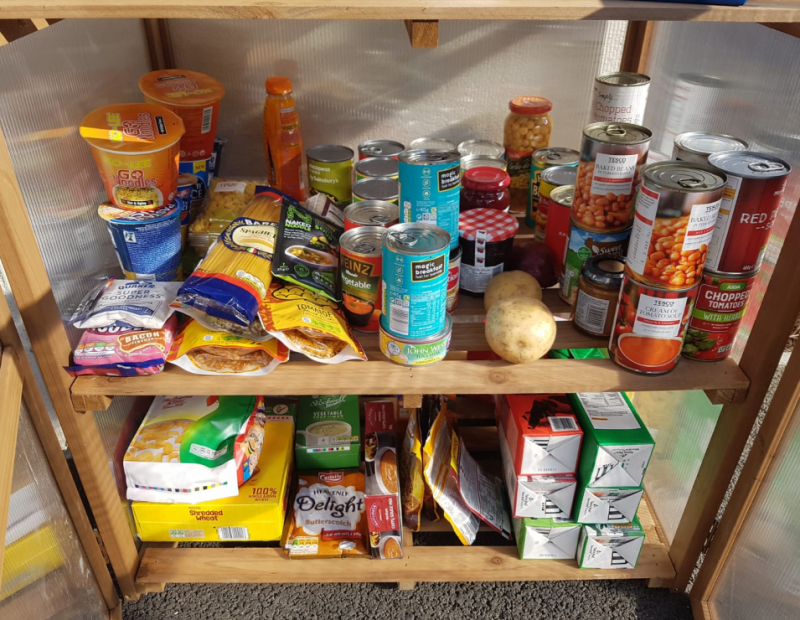 17 Feb 2021
Commitment, compassion and care - Sherford's community comes together
Today - 17th February - is Random Acts of Kindness Day, a day to celebrate and encourage gestures of kindness. Thoughtful deeds are in no short supply at Sherford, with the Sherford Mutual Aid Group forming within the community early into the pandemic and going from strength to strength almost a year on.
From small supportive acts – like picking up prescriptions for neighbours, sharing boxes of windfall apples, and donating sunflower seeds for children to plant – to much greater and grander gestures – like cooking hundreds of meals for key workers, setting up free food pantries, and making dozens of Christmas hampers; the Sherford community has drawn strength from supporting one another.

Having secured substantial grants for their endeavours, and now part of Plymouth food aid Network and South Devon Food alliance, supported by Devon and Cornwall Food action, the Sherford Mutual Aid Group is able to redistribute food, support neighbours in need, and enable sustainable living. Their commitment, compassion and care is an inspiration - some true acts of kindness!

For support from this incredible group, or to offer help, contact sherfordmutualaid@gmail.com