Latest News and Events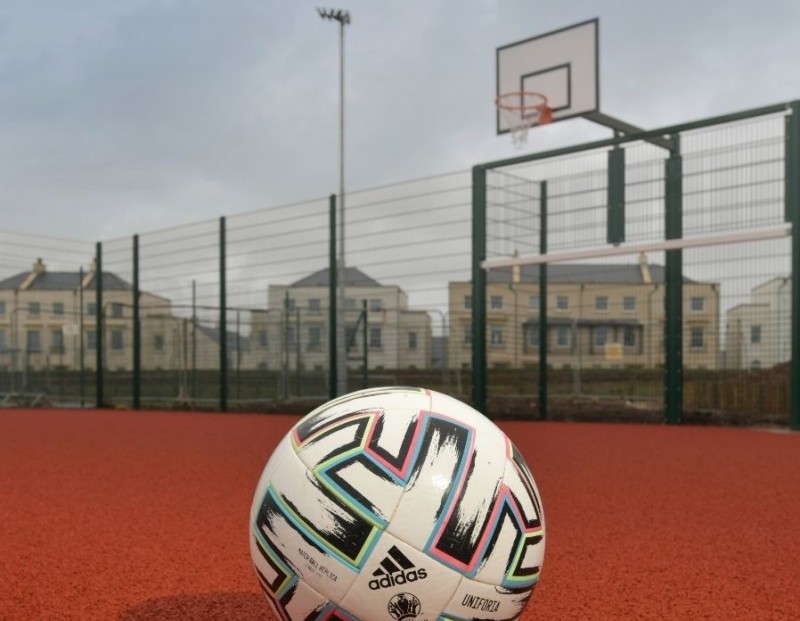 18 Dec 2020
Christmas delivery for Sherford residents!
THREE EXCITING NEW OUTDOOR SPACES; TWO PLAY AREAS, AND A PARK LINED WITH TREES
As of Saturday 19th December, the Sherford Consortium is pleased to open several exciting new outdoor areas and facilities for residents, just in time for Christmas. The three spaces include a formal park and two incredible new play areas, offering something different for a variety of ages and interests.
Old Boundary Park is a 800m-square new park, located between Pegasus Place and Dorado Street. Blending formal and informal, elegant landscaping is mixed with natural planting, and there are benches to relax on, with accessible space for wheelchair users. A stone-faced hedge bank represents the dividing line between Plymouth and the South Hams, marking the point that the two district boundaries meet.
At the moment, signs on the grass ask residents to keep clear of the new turf as it settles, but in time and as the weather improves, there will be a lush lawn to spread out on, to play and picnic. Also yet to arrive in the park is a large new evergreen Oak tree, which will be a nod to the mature Oak tree that once stood on the same spot on the boundary line.
Accessible from a gate on Aquarius Drive are the new skatepark and multi-use games area (known as the 'MUGA' for short). There is still work to be done to complete these areas fully, and you will approach both via a temporary surface on the footpath, but the Sherford Consortium has been determined to give residents access for the Christmas holidays!
The skatepark features bowls, ramps, curbs and rails, some for street skating and some for trick skating, set out so that multiple users can all use the same space happily at the same time. This long-awaited new facility has been delivered by Maverick, a skater-run business specialising in the design and installation of spray concrete skateparks. It will be a dream come true for skaters, scooters, rollerbladers, and BMX riders.
Located just beyond the skatepark is the MUGA. This is a secure outdoor space for sport, learning and play. Suitable for a variety of sports, from football and hockey, to basketball and netball, residents of all ages can enjoy different sports within one area. Surface lines are yet to be added, so a little imagination will be needed to picture a basketball centre circle, or football penalty area!
Ian Pugsley from the Sherford Consortium said, "We were determined that Sherford families should have these amazing new spaces for Christmas, so that new skateboards and footballs can be given their first outing on Christmas Day! The finishing touches will come soon, but in the meantime, we hope these outdoor spaces bring joy and cheer to Sherford."
For those using the skatepark and MUGA, please be aware that the paths have a temporary surface, which is unfortunately not wheelchair accessible at this stage. The recent inclement weather has prevented tarmac being laid, but as soon as the weather improves in the New Year, the surfaces will be completed. There is likely to be a short period of closure to enable the remaining work – like adding the markings to the MUGA, finishing the landscaping, and installing benches – to happen safely before it reopens.
Regrettably, equipment delays due to Covid and winter weather conditions mean that the playground is not yet ready to open. Residents will notice that much of the equipment is in place, but there is still a little more to come and landscaping to be finished to make this exceptional space both beautiful and safe. Despite the best efforts of a busy and dedicated team, circumstances beyond their control prevented the new playground from opening at the same time as the neighbouring facilities – but there is not much longer to go, and the playground will be worth the wait!
The Sherford Consortium hopes families like the new open space that is ready to use and enjoy – and wishes all residents a Merry Christmas and a happy New Year