Latest News and Events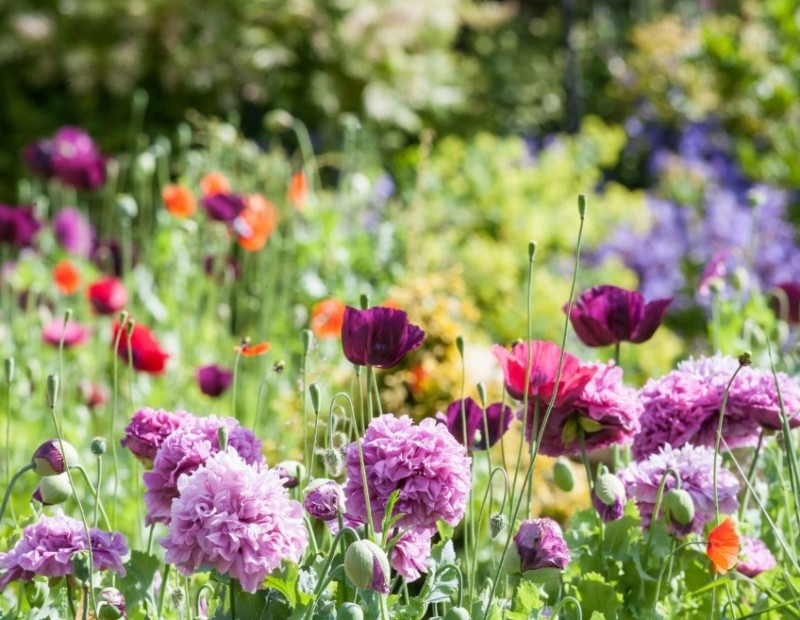 26 Apr 2021
Celebrating National Gardening Week 2021
This is a green fingered nation, with 30 million gardeners in the UK - and this week we celebrate them, as we mark National Gardening Week. As spring progresses and with summer on the horizon, the Royal Horticultural Society recently announced its 2021 Gardening Predictions, forecasting the must-try trends.
Here, the talented team responsible for Sherford's extensive landscaping – YGS Landscapes – gives us a its own interpretation of the 'comfort planting' trend. The RHS predicted that delphiniums, lupins, foxgloves and poppies will be popular for those wanting to create a cottage-garden look.
Steve Warren-Brown, Managing Director of YGS Landscapes, said, "People are spending more time in their gardens and want them to have a relaxed feel. The slightly unkempt look of wildflowers gives a strong cottage garden, countryside feel that is always really popular. This is very much in keeping with the Country Park at Sherford and, of course, the Devon landscape we are surrounded by.
"It also strikes a nice contrast with the more formal planting along the streets of Sherford, that works so nicely with the architecture and wrought iron fencing. This blend of styles, from the formal to the wilder, is visually exciting and really encourages biodiversity.
"If you're keen to embrace 'comfort planting' and the cottage garden feel at home, consider plug plants or seeds, or a more expensive but really effective alternative is wildflower turf that has rooted plants already growing in it."