Latest News and Events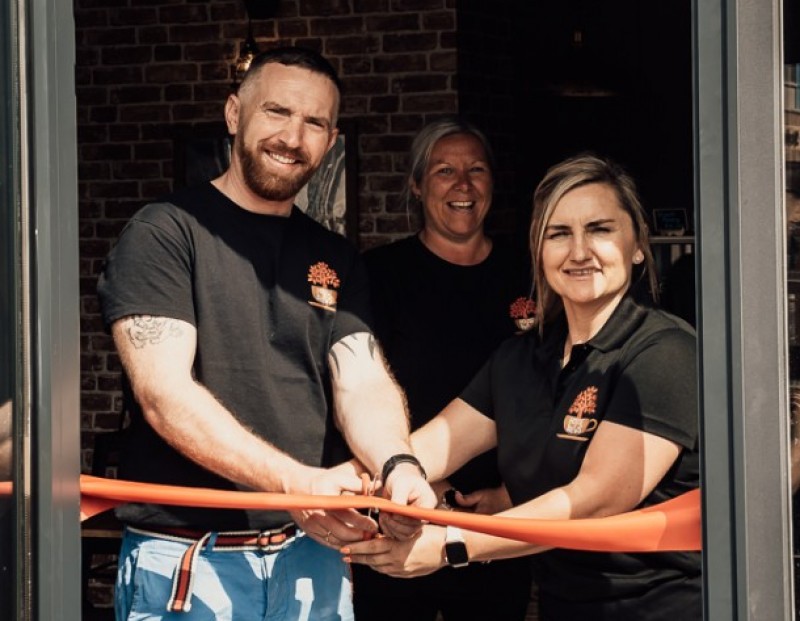 01 Oct 2021
Celebrating International Coffee Day with Sherford's first business
1st October is International Coffee Day, and what better way to mark it than to celebrate the opening of Sherford's very first business, House of Brews. The town's new coffee shop is a welcome addition for those living at, working in, and visiting Sherford.
Open Monday-Friday 7:30am-4:30pm and Saturday 9am-3pm, House of Brews has been opened by Sherford residents, Joanne and Glen Hilton. The pair love being part of the community, and are excited to open the town's first business.
Relax indoors in the comfy stylish setting - or soak up some sun at a table outside on the lawn. Serving hot and cold drinks, amazing sweet and savoury treats, there is something for everyone.
Supporting local suppliers; Hingston's Pasties & Pies - based on Plympton - provides sensational hot food, and Quirky Teas - located in Sherford - supplies the incredible fresh cakes.
The new amenity will provide refreshments and provisions, as an interim measure until the local centre is built and permanent shops open. You can find it right next to Sherford Vale school and the new community hub building.
Planning on popping in regularly? Why not pick up a loyalty card designed by a Sherford Vale pupil... the slogan of which quite rightly says "A coffee a day keeps the grumpies away!"