Latest News and Events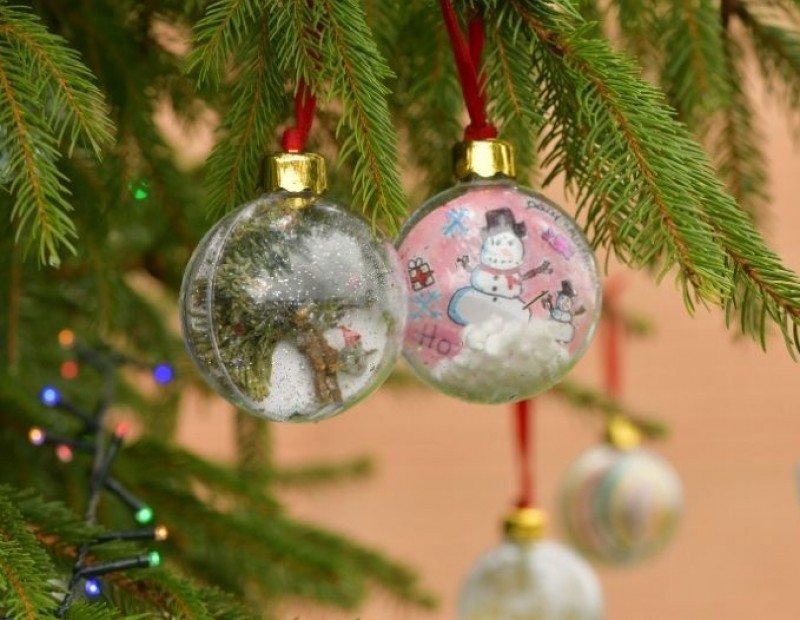 17 Dec 2020
Brilliant baubles and festive fun
To help spread seasonal cheer throughout the community, a bauble decorating competition took place at Sherford this month, with hundreds of children and their families decorating baubles and hanging their colourful creations on the town Christmas tree.
A bit of festive fun, organised by the Sherford Community Trust and Vistry Partnerships – part of the Sherford Consortium – this was the first ever 'Sherford Christmas Bauble Competition' and the town enthusiastically got behind it, ensuring the tree was festooned with handcrafted masterpieces!
Judy Talbot, Community Coordinator from the Sherford Community Trust, had a hard task of picking two winning baubles – but creations by one of the youngest members of Sherford Vale infants and one of the eldest juniors especially caught her eye for their colourful and imaginative designs.
Staff and pupils from Sherford Vale School helped mark the occasion, dressing in festive finery and delivering plenty of Christmas spirit! To continue the fun, families have been encouraged to take their baubles home in time for Christmas, keep hold of them and reuse in the future!