Case Studies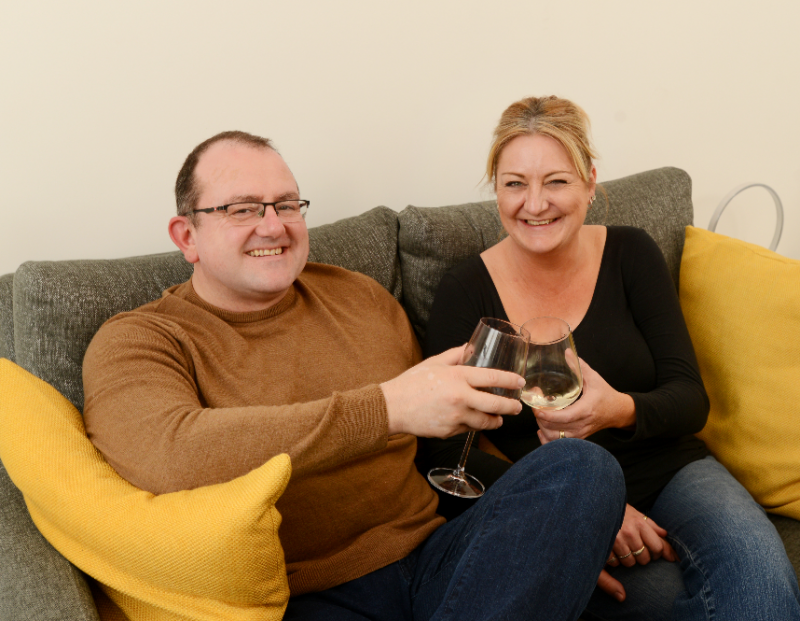 15 Apr 2019
Stina and Steve Nicholson
Despite being married for 23 years, this is the first 'proper' home that Stina and Steve Nicholson have ever had. And having moved 17 times during their marriage, they are adamant this is the final move for them!
"We have spent all of our life as a family in military housing," says Stina. "We happily raised our daughters in various military quarters, but they never really felt like home. We moved up from Cornwall to Plymouth and into a property so small we couldn't even fit our fridge into the kitchen! It was the final straw and I cried – we knew that we needed a home of our own."
Stina and Steve began looking for somewhere to move to and visited Sherford. A military assistance scheme helped them get on the housing ladder and buy the house they fell in love with. They instantly adored their home, which is more spacious than any of their previous properties. Yet despite it being bigger, they are thrilled that their bills are much lower, thanks to the house being much more energy efficient.
The family moved in on 20th December 2018, right in time for Christmas. "Within days we'd been invited to Christmas drinks and a New Year's Eve party. We have made more friends here, within a short space of time, than we ever did in military housing. Perhaps because it's a new town, people are more open to chatting, passing the time of day, and forming friendships."
The couple have made friends locally and are thrilled that their daughters have been able to, too. Their youngest daughter, 12-year-old Sophie, goes to secondary school locally and – whereas in her previous home there weren't children of a similar age to mix with – she now has a buzzing social life and plenty of friends to hang out with.
Excited about what the future holds for their family, the Nicholsons can't wait for Sherford to get its first shops and are keen to support local traders. Living near to where the leisure centre will be and facing out onto green space, they also look forward to getting out and about. Stina even plans to put a bench outside to watch the world go by, enjoy the view and chat to the neighbours!
"I went away recently to visit our eldest daughter at university and as I drove back, it hit me; I was coming 'home'. Our house at Sherford is home now, we've really never really had a home before this, and we love it – I still have to pinch myself that it is ours!"