Case Studies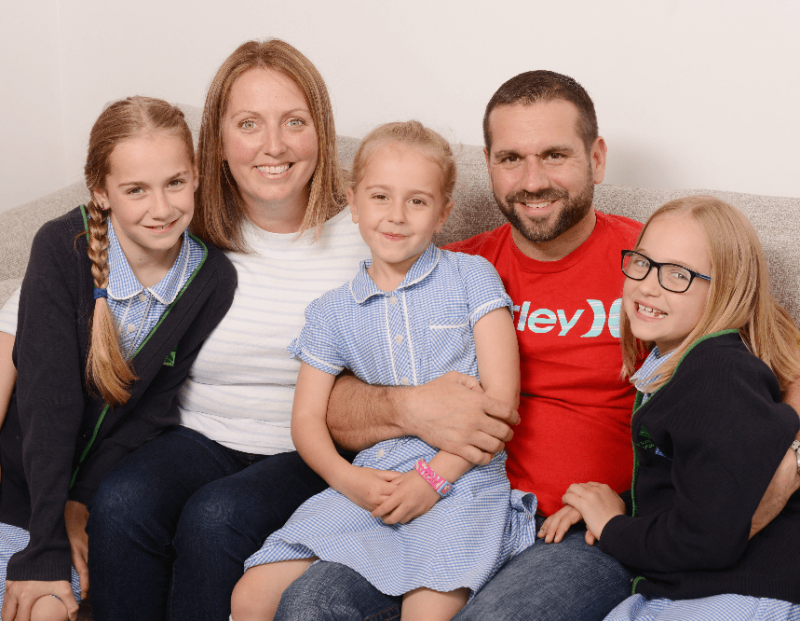 15 Apr 2019
Nicola and Daniel Broome
For Nicola and Daniel Broome, the decision to move to Sherford came down to the life they wanted for their family. Safe spaces to play, a good local school, and the lifestyle that the new community could offer, made Sherford feel like the right fit for them and their three young daughters aged 6, 8 and 10 years old.
Both from the local area originally, Nicola and Daniel moved to Sherford from a stone's throw away in Plympton. Having extended their home and lived with home improvements for some time, they fancied a change and saw the appeal of starting afresh with a newly built home.
"We liked the look of Sherford," says Nicola. "We wanted to move locally but the costs were huge. Sherford really appealed to us, and the financial assistance and incentives we were eligible for meant we could actually do it."
Moving to the town in 2018, the family settled quickly. Where they previously lived, they had to drive their children to school and couldn't let the girls play out. Things are very different at Sherford, where the Broome girls have found plenty of other children to play with, their eldest daughter walks to school independently, and friendships have been formed on the school run.
The primary school, Sherford Vale, forms a pivotal part of the Broome family's lives. "We moved the girls to the school when it opened in September and we have no regrets at all. They have all flourished." Nicola has even started work at the school as a Meal Time Assistant and Daniel has volunteered as a Governor. He also lent a hand – alongside his Royal Navy colleagues - with the final preparations for the school opening.
As their daughters formed new friendships, both Nicola and Daniel have made friends with other parents at the school too. The family have embraced various opportunities to mix, "As most of the properties are family homes, we find people are quite keen to socialise. On New Year's Eve we invited neighbours over for drinks and then someone on Facebook announced that they would be having fireworks in Sherford, so we headed over to continue the celebrations there!"
Nicola and Daniel are watching the town develop with interest. "The work going on isn't really impacting our lives, especially when we're in and have closed the door! And seeing it transform is amazing. We love how Sherford is incorporating the countryside into the town and we are thrilled about all the green space."
Nicola adds, "We know that the children will have a better lifestyle here – and we can't wait for there to be safe areas for the girls to play in, more green space to explore and a leisure centre to use. This is very different to our life before and, as a family, we are excited to watch Sherford grow and be a part of it."