Case Studies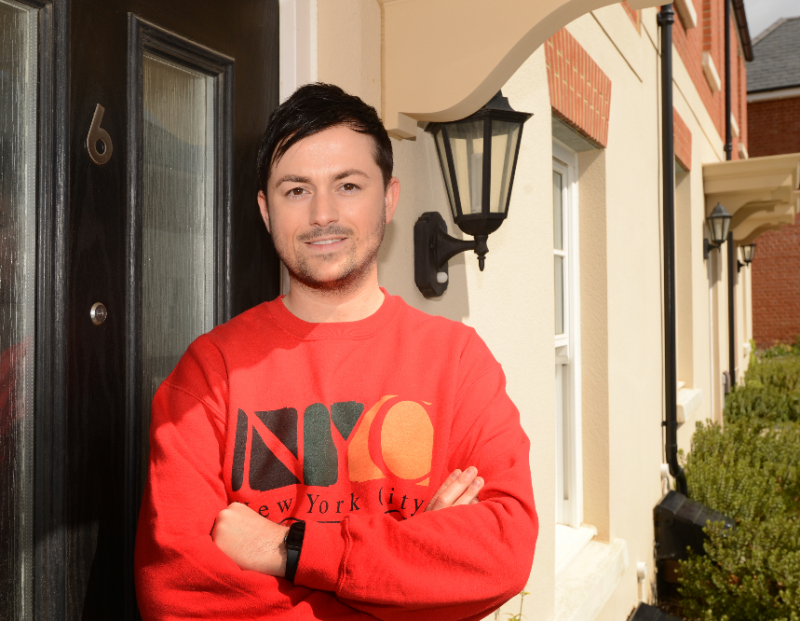 29 Apr 2019
Mat Bennett
A move to Sherford was all about new beginnings for 29-year-old Mat Bennett, who left his previous property in the Devon seaside resort of Torquay to relocate 30 miles down the coast to Plymouth. A tax advisor at a prestigious Chartered Accountancy firm, Mat knew it made sense to move closer to his work based on Plymouth's waterfront.
He began his search, finding that the post-war properties that cover so much of Plymouth just weren't to his taste – and then he looked at Sherford. "It was something out of the ordinary," said Mat. "It doesn't look like a new development at all; it feels unique. I have a nice home tucked away on one of Sherford's side streets, and I really like it."
It turned out that Mat wasn't the only one to up sticks from Torquay, as he was considering Sherford at the same time as a friend of his – and she also ended up buying a home here and now only lives a few doors away from Mat! A familiar face has certainly helped Mat settle in easily, but he also credits Sherford with having a particularly welcoming atmosphere.
"While I was looking around, there was a friendly and positive vibe. And in July 2018, when I bought my home and got ready to move in, people were very welcoming and offered to give me packing boxes and lend a helping hand. It's lovely that my neighbours all wave and say hi to each other – and I look forward to getting to know everyone better."
As the weather warms up, Mat hopes it will provide more opportunities to venture out and mingle with other Sherford residents. He's also excited about how the town is due to develop, saying, "I think the amenities – especially shops and a pub – will become a heart and a hub for Sherford." And the forthcoming extension to Main Street, Sherford's main arterial road, will be particularly beneficial for Mat to reach Plympton and the A38 easily.
The future is bright for Mat, in his new home and as part of the growing and flourishing new town. "This is a fresh start and a clean slate for me and everyone else living at Sherford," adds Mat. "It's a whole new community that I've become part of – and I love the life I'm building here."