Case Studies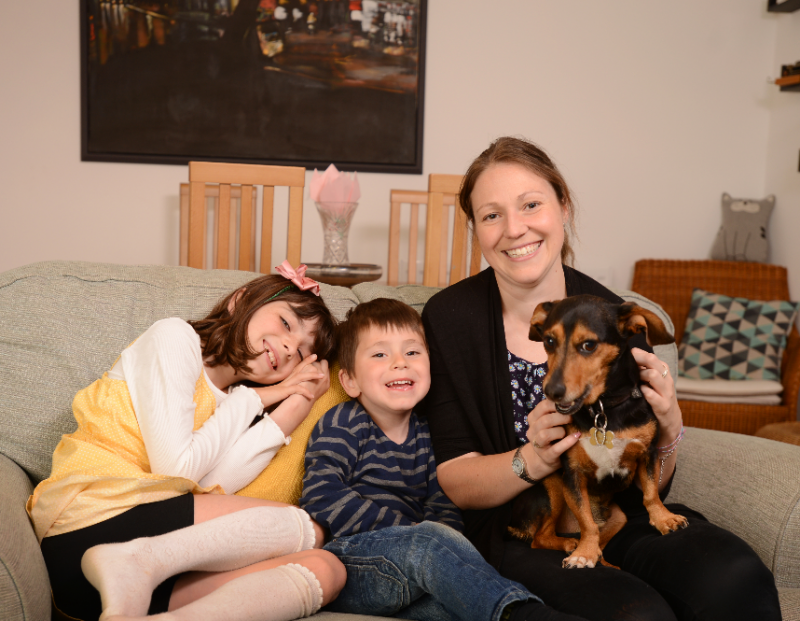 15 Apr 2019
Karen Turvey
Happily settled in Sherford with her two young children, Karen Turvey is convinced that this is her forever home, and she feels firmly rooted in this community in less than a year of having moved from the Devon village of Newton Ferrers.
Hoping that a move to Sherford was on the cards, Karen started getting to know people and socialising with residents before she became one herself, going along to a Sherford street party. "It was the community that sold Sherford to me more so than anything else," says Karen.
"I have a history of community activism and I know what a community can achieve together. At Sherford, there are many ways that the community is already coming together, volunteering time and finding solutions – and it's really inspiring."
A change in Karen's circumstances meant she wanted a home of her own, with security for her children, in a place that would be positive for them. Sherford has enabled Karen to get a foot on the property ladder, in a new home, as a single parent family.
"A new house feels absolutely right for us; every dent or mark is ours and part of our story rather than taking over someone else's." Karen adds. "My parents were sceptical of my choice of choosing a newly built home, but Sherford has converted them! Now they love it and often visit!"
Sherford is proving itself to be an exceptionally family-friendly and proactive community, working together to solve issues and support one another. When there were concerns for the safety of children playing on their bikes in the streets, Karen and her neighbours came together to run their own Bikeability session and give the children high-vis vests.
Karen knows this has been the right move for her family, with her daughter settled in a local school and her son set to start Sherford Vale primary when he's old enough. "I have happier children here; it's definitely good for their wellbeing."
"We're close to a city, with a decent public transport link, yet we're also in the countryside – it's a great mix," Karen adds, "We're excited to see how Sherford develops and enjoy time as a family, playing in the Country Park and being active in our community. We plan to live here forever!"