Case Studies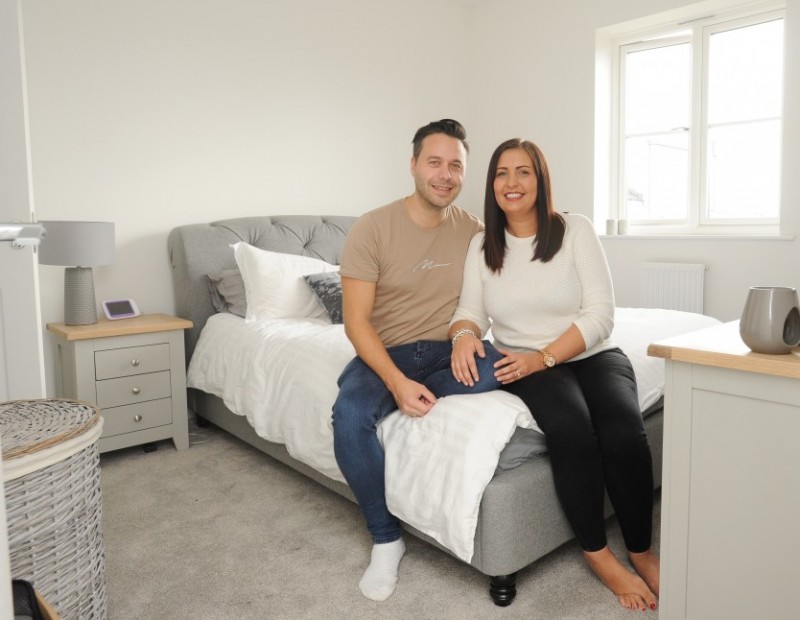 24 Mar 2020
Jodie and Rob
Living in their new-build apartment in Plymouth, Jodie Smith, 30, and her fiancé Rob Keymer, 34, welcomed a baby son earlier this year – and realised they needed to make some changes! When their son, Isaac, came into the world, the couple decided they had outgrown their apartment and wanted a family home.
Jodie and Rob said: "We knew that when Isaac came along, we wanted to relocate to another new-build home. We both liked that we had a blank canvas to put our own stamp on with the apartment and were able to decorate it how we liked."
The family settled on a three-bedroom house in Sherford. "Relocating was an absolute breeze, and with lots of space for Isaac to grow up in; we've definitely made the right choice." said Jodie and Rob.
Jodie and Rob's move to their new home was made even simpler thanks to a scheme offered by their developer, which helped with the purchase process and estate agent fees. The sales team helped their move by keeping in close contact with the estate agent to value the property and used their marketing and negotiating skills to sell their two-bedroom apartment quickly.